Bitcoin racks up its best quarter in nearly a decade as it heads into growth season. Stock markets are also primed for a stellar year.
In brief
Markets recover strongly after yesterday's flash crash.
Bitcoin racks up its best quarter since 2013.
Wider stock markets also up as it heads into historically big quarter.
As Q1 draws to a close, markets gave investors a bumper day as almost every asset in the global top 20 cryptocurrencies was in the green.
Global market cap gained 2.1% bringing it back into the $1.9 – $2 trillion range after yesterday's flash crash.
The cause of the crash was Bitcoin, which fell off a cliff earlier yesterday after it approached $60,000.
The cause appears to have been a wave of triggered stop-losses – automated trades that execute if the markets look like they're heading the wrong way – that led to $1,800 being wiped from Bitcoin's value in a single 5-minute candle.
The crash led to the liquidation of some $600 million worth of futures contracts in one hour. As we reported earlier in the week, the markets are becoming increasingly frothy making predictions tougher.
The Dow has ended the quarter up 8%, the S&P 500 up 6%, the tech-heavy Nasdaq, despite a move away from the growth stocks that dominate that market is up 3%. But the star of this quarter's show was the Russell 2000, which saw 13% gains for the quarter.
April, for both Bitcoin and the stock markets, has been an auspicious month. Stocks have closed April higher in 14 out of the past 15 years, and since 1950 it has been the second-best month for stocks, according to Ryan Detrick, LPL Financial chief market strategist. The same can be said of Bitcoin – the cryptocurrency has only gone down in April twice in its history. The only other month Bitcoin has performed this well has been May.
It's no wonder the bulk of futures contracts for the next quarter put Bitcoin's price at $80,000, according to Glassnode.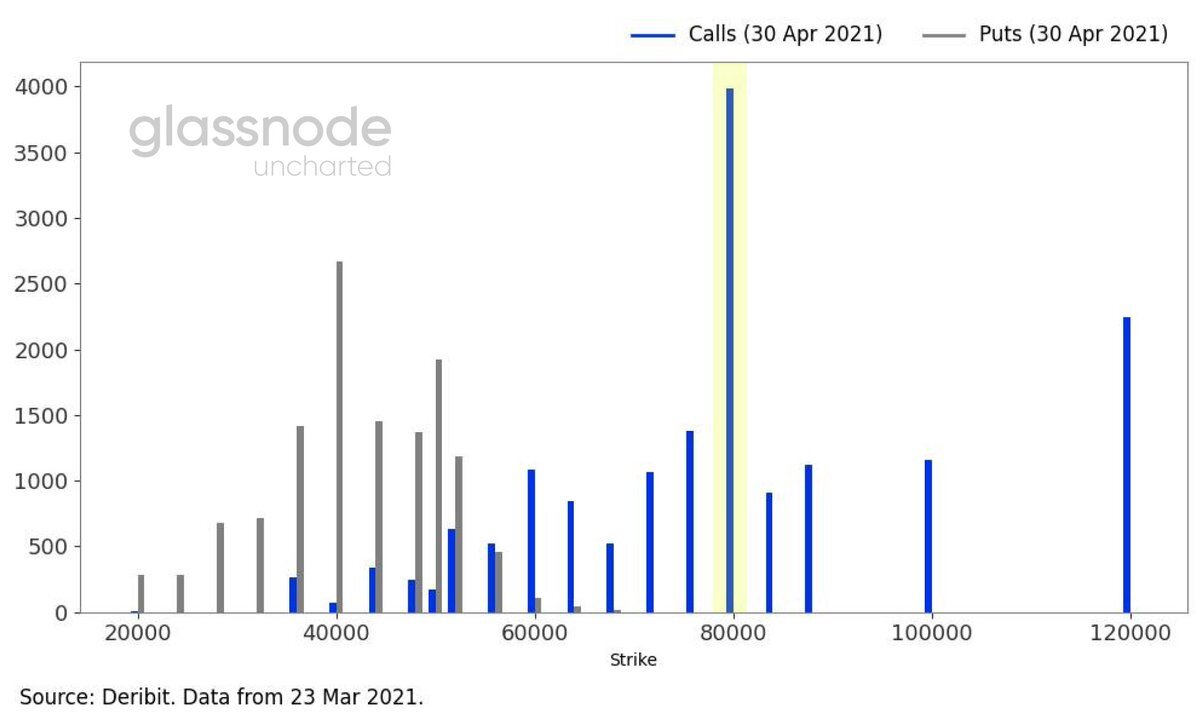 Hold on to your hats, people.
This article has been published from the source link without modifications to the text. Only the headline has been changed.